I began this project @ 1:00 this afternoon.......the hour in which I finished, 11:00....TEN HOURS it took me to finish this house!
I didn't use the base the kit came in due to the fact it's too small to use and I wanted to expand it!
This year I added in some trees, a fireplace and a skating rink/lake as well as Cotton Candy for smoke!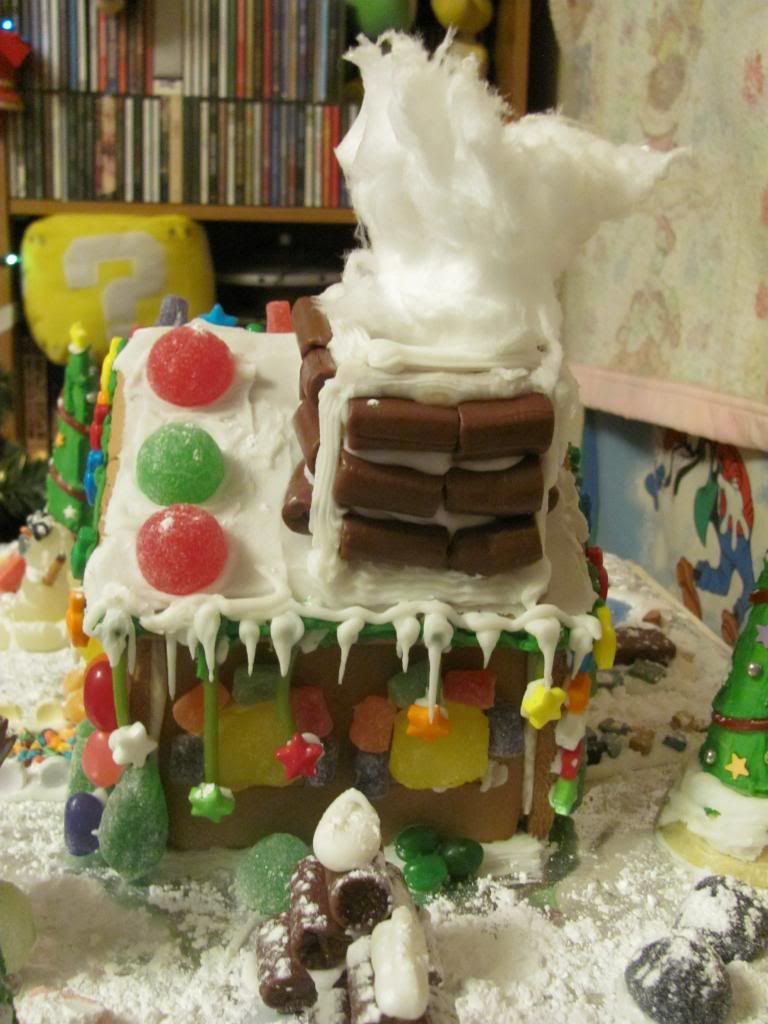 And if you're interested in my project last year, here it is!